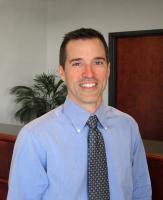 Zehnder Group is pleased to announce the appointment of a new Chief Executive Officer for Zehnder Rittling: Scott Pallotta
Effective immediately, Mr. Pallotta joins our team from McQuay International, where he served as General Manager of Applied Terminal Systems. Prior to McQuay, Mr. Pallotta worked for United Technologies/Carrier Corporation where he served as Director for several years after working his way up the ladder in key engineering, sales and product management roles. Mr. Pallotta earned his Bachelor of Science Degree in Mechanical Engineering from Clarkson University and his Master Degree in Business Administration from the Whitman School of Management at Syracuse University.
Mr. Pallotta is an accomplished leader, bringing with him an excellent track record of dedication and technical expertise. His 20+ year career in HVACR manufacturing includes water source heat pumps, packaged terminal air conditioners, unit ventilators and fan coils – the perfect set of skills for the opportunities that lie ahead for Zehnder Rittling and its representative network. Please join us in welcoming Mr. Pallotta to the team.